Services
We offer a weekly door-to-door multimodal (feeder) service that connects the Southern Spanish ports with Morocco and the Canary Islands.
Our fleet consists of two modern semi-open hatch dedicated tonnage, ensuring efficient and secure transportation.
We strive to reach excellent transit times, allowing for prompt delivery of your cargo.
Our sailing schedules are reliable, ensuring consistency and predictability.
We provide a fixed-day, weekly service.
We offer a variety of equipment options, including 20′, 40′ DV/HC/HCPW, 45′ HCPW, and 20′, 40′ flats, as well as open-top containers.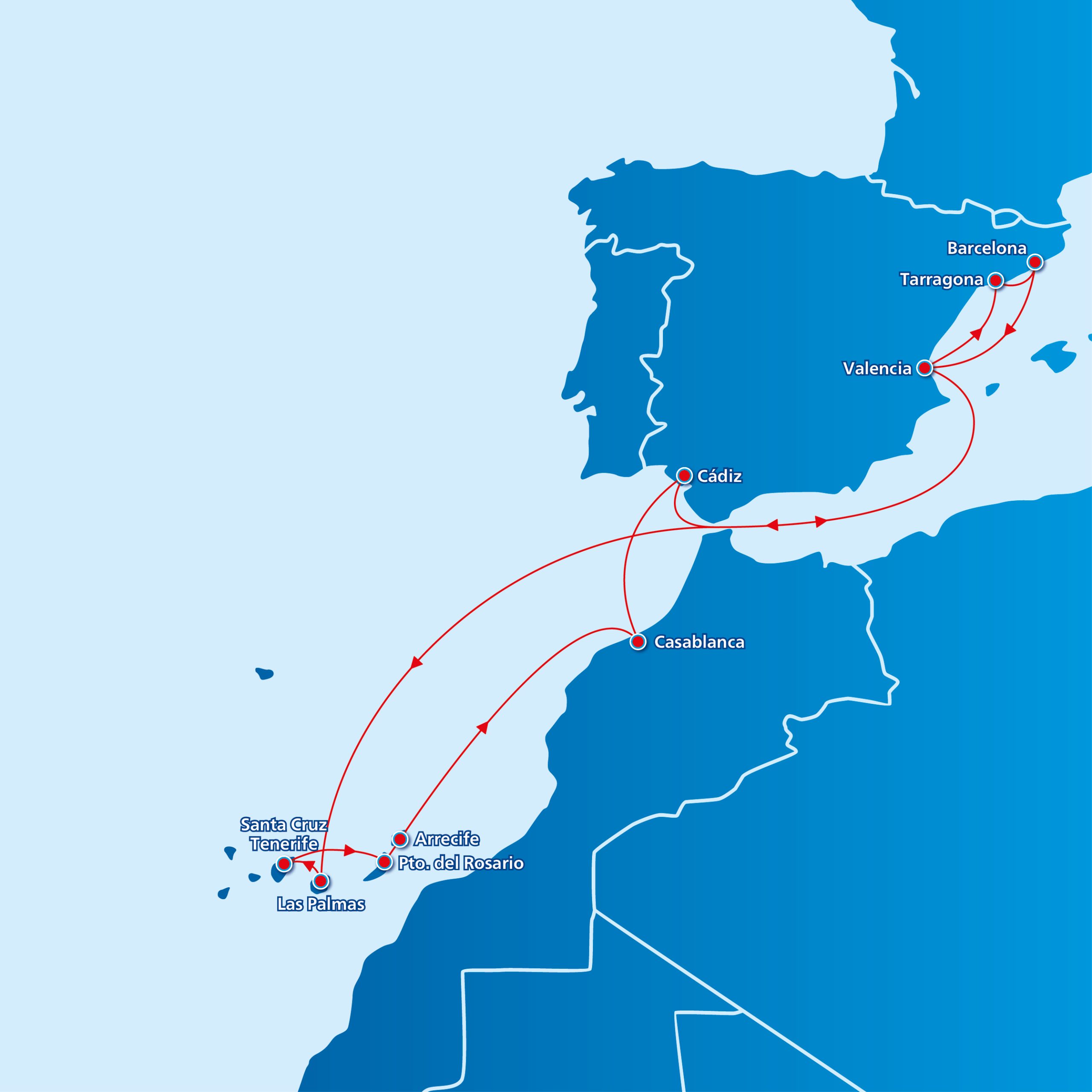 Port rotation – Southbound
| | | | |
| --- | --- | --- | --- |
| Port | Terminal | ETA | ETD |
| Tarragona | DP World | TH | TH |
| Barcelona | BEST | FR | FR |
| Valencia-SB | CSP | SA | SA |
| Las Palmas | OPCSA | WE | WE |
| Santa Cruz Tenerife | BOLUDA | TH | TH |
| Puerto del Rosario (FUE) | ESTIBADORA MAJORERA S.L. | FR | FR |
| Arrecife (Lanzarote) | TMA | FR | FR |
| Cadiz | CONCASA | SU | SU |
| Valencia-NB | CSP | WE | WE |