Fifty years on the deep blue seas
Over five decades ago, the foundations were laid for what is now a full-grown, experienced shipping company with destinations on three different continents. Do you want to know how we got here? Then scroll down the timeline to find out more about our history. If you're interested in our current goals and projects, you can read more by clicking on the buttons below.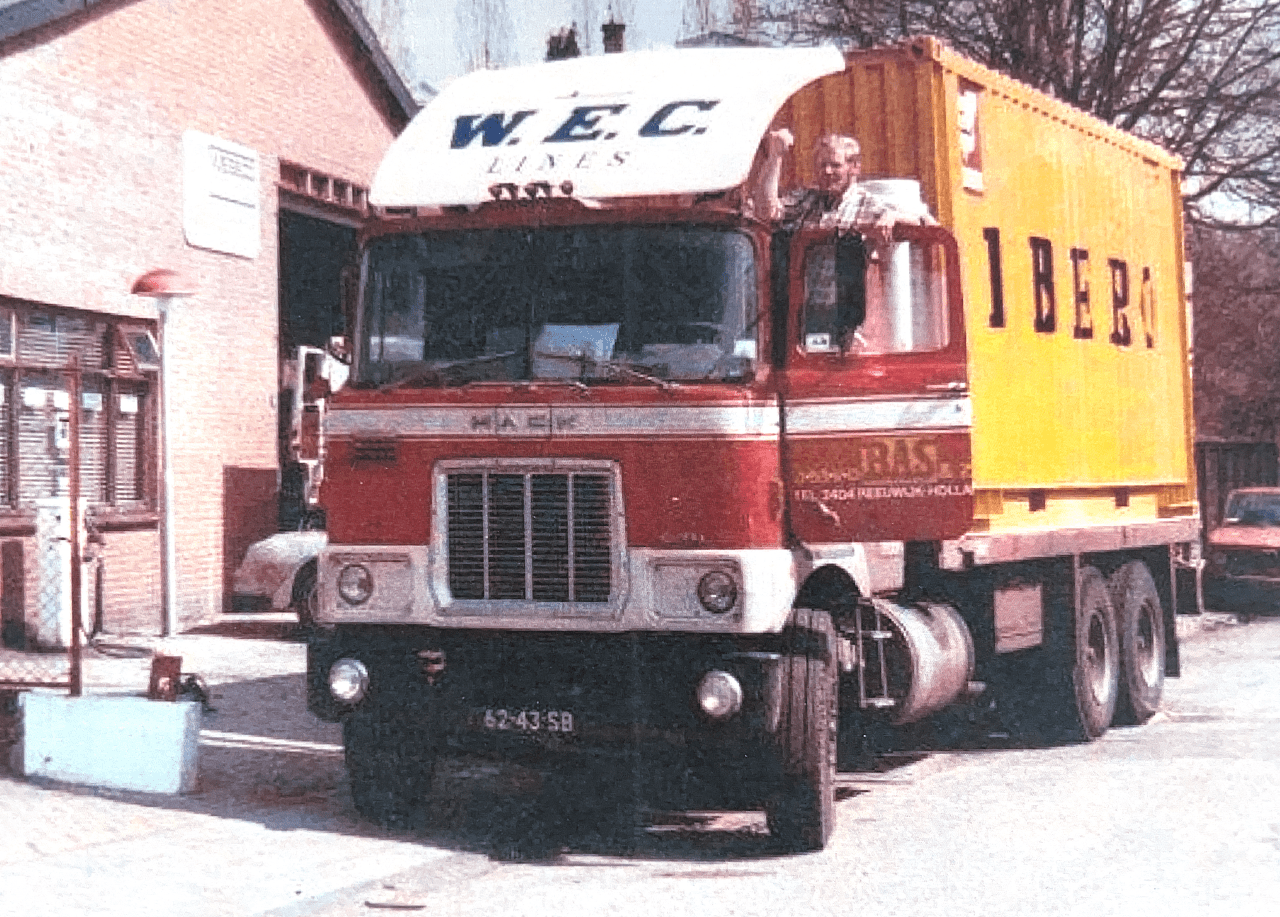 From 1973 to the future in one timeline
Read about the key moments in our history and our future on the timeline below!
1973
The shipping company we now know as WEC Lines was born in Spain, as the result of SBC Container Lines creating a new container freight service for Middlesbrough, Rotterdam and Pasajes.
1975
Several other destinations, including Portugal, were added to the shipping schedules, expanding services throughout Europe.
1977
The SBC Container Lines department in Portugal was renamed to the now familiar name: WEC Lines.
1980
The management of the companies in London and Madrid was reassigned to Rotterdam. In the same year, WEC Lines started their deep sea activities, extending the network to the Red Sea.
1982
From this year on, several new destinations were added, including Dar es Salaam and Mombasa, thus expanding WEC Lines' activities to East Africa.
1986
Holland Maas Shipping, a sister company to WEC Lines, was established, with the purpose of taking care of short sea activities all the way south to Casablanca.
1994
Management in Rotterdam takes over all shares and buys out the other owners. From that point onwards, WEC Lines is officially based in Rotterdam.
1997
In the late 90s, WEC Lines was confronted with the decision of major industrial companies to do business with Global Carriers only. This paved the way for new partnerships, allowing WEC Lines to work together more closely with larger shipping companies.
2000
From 2000 onwards, WEC Lines keeps on growing with the establishment of WEC Spain, WEC Maroc, WEC Egypt and WEC Ibero, Lisbon and Leixões.
2005
Establishment WEC Lines Kenya Ltd. in Mombasa, Nairobi and Kampala.
2007
WEC Lines España SLU is established.
2011
WEC Lines becomes AEO certified, proving to be a trustworthy partner to customs worldwide.
2013
Start of the Figuera de Foz service.
2019
Establishment of WEC UK Ltd. in Felixstowe.
2023
WEC Lines celebrates its 50th anniversary.
2050
WEC Lines targets net-zero emissions in 2050, as the result of a long-term focus on sustainability.
Sailing towards the future
Sustainability has become a very important part of our strategy for the upcoming decades. Even though we already make use of several technological innovations to reduce emissions, we're constantly challenging ourselves to become more eco-friendly every year. As a result of our efforts, we will have reached net-zero emissions by 2050. Click on the button below to read more about our plans for a more sustainable future.