Tailor made solutions for short sea shipping
WEC Lines has been providing weekly intermodal services by connecting road, rail, barge and short sea to important ports in Portugal, Spain, Canary Island and Morocco for more than 50 years. Our seamless connections to inland destinations, including our own railroad service from Bilbao to Madrid, Zaragoza, Agoncillo, Burgos, Valencia and Barcelona makes us an excellent choice for door-to-door shipping. Our extensive network and strong relationships with local customers and partners allow us to transport your cargo from Rotterdam, where we are located, in the most seamless way possible. At WEC Lines, we are committed to delivering your containers on time, every time, ensuring your satisfaction during every step of the way. Interested? Get in touch with one of our seasoned experts and find out what we can do for you!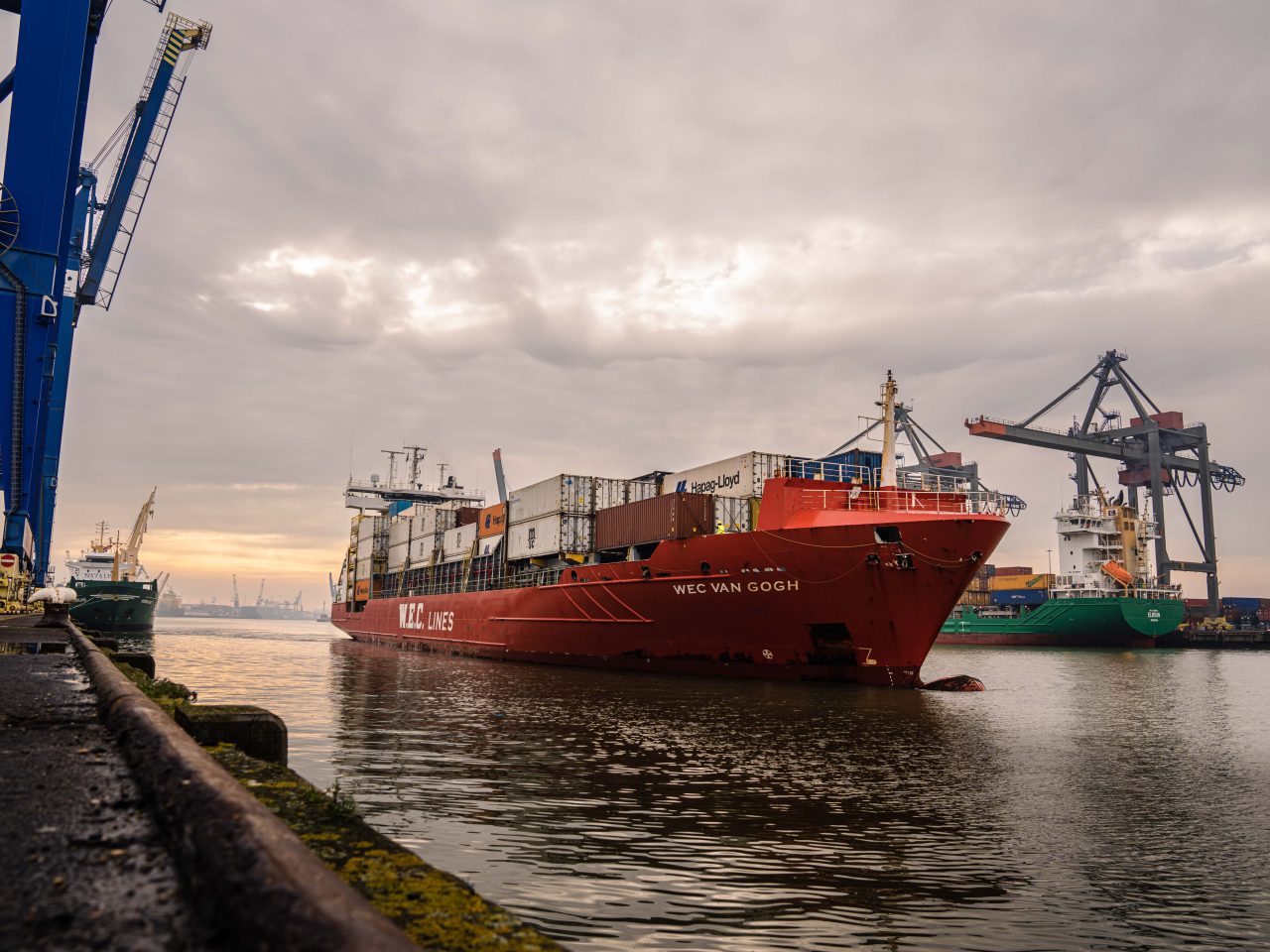 Just a handful of reasons to choose WEC Lines
Choosing WEC Lines means total unburdening for you and your company. Here's 5 (out of many) reasons why!
Unparalleled expertise: our extensive experience within the local market through our own agent network guarantees a smooth experience.
Seamless connectivity: with our own train service connecting Bilbao to the hinterland of Spain and Moerdijk with the hinterland of Europe, we provide unmatched connectivity of inland destinations.
Strong partnerships: our solid relationships with local providers enable us to meet our customers requirements for just-in-time pick-ups and deliveries within Europe, ensuring comprehensive coverage.
Reliable services: we offer weekly shipping services from NWC to Spain, Portugal, Canary Island and Morocco, providing consistent and reliable services.
Customer-focused approach: At WEC Lines, we prioritize our customers and strive to deliver every container on time, reflecting our dedication to meeting our customer's needs.
By choosing WEC Lines, you can be confident in our exceptional expertise, seamless connectivity, extensive reach, reliable services, and customer-centric approach.
"WEC Lines' senior staff members are always on speed dial on the weekends and even during public holidays, in case of an emergency. A good example of their excellent service!"

George Otieno, Sardia International