Connecting the hinterland for your convenience
WEC Lines has been providing weekly intermodal services by connecting road, rail, barge and short sea to important ports in Portugal, Spain, Canary Island and Morocco for more than 50 years. Our seamless connections to inland destinations, including our own rail service with three dedicated block trains from Bilbao to Madrid, Zaragoza, Agoncillo (La Rioja), Burgos, Valencia and Barcelona as well as our inland connections from Mombasa, Kenya & Dar es Salaam, Tanzania to various destinations in Kenya, Uganda, Burundi, South Sudan, DR Congo. Rwanda, Zambia and Malawi and other African hinterland destinations, makes us an excellent choice for door-to-door transport.
Our extensive network and strong relationships with local customers and partners allow us to transport your cargo from Rotterdam, where we are located, in the most seamless way possible. At WEC Lines, we are committed to delivering your containers on time, every time, ensuring your satisfaction during every step of the way. Interested? Get in touch with one of our seasoned experts and find out what we can do for you!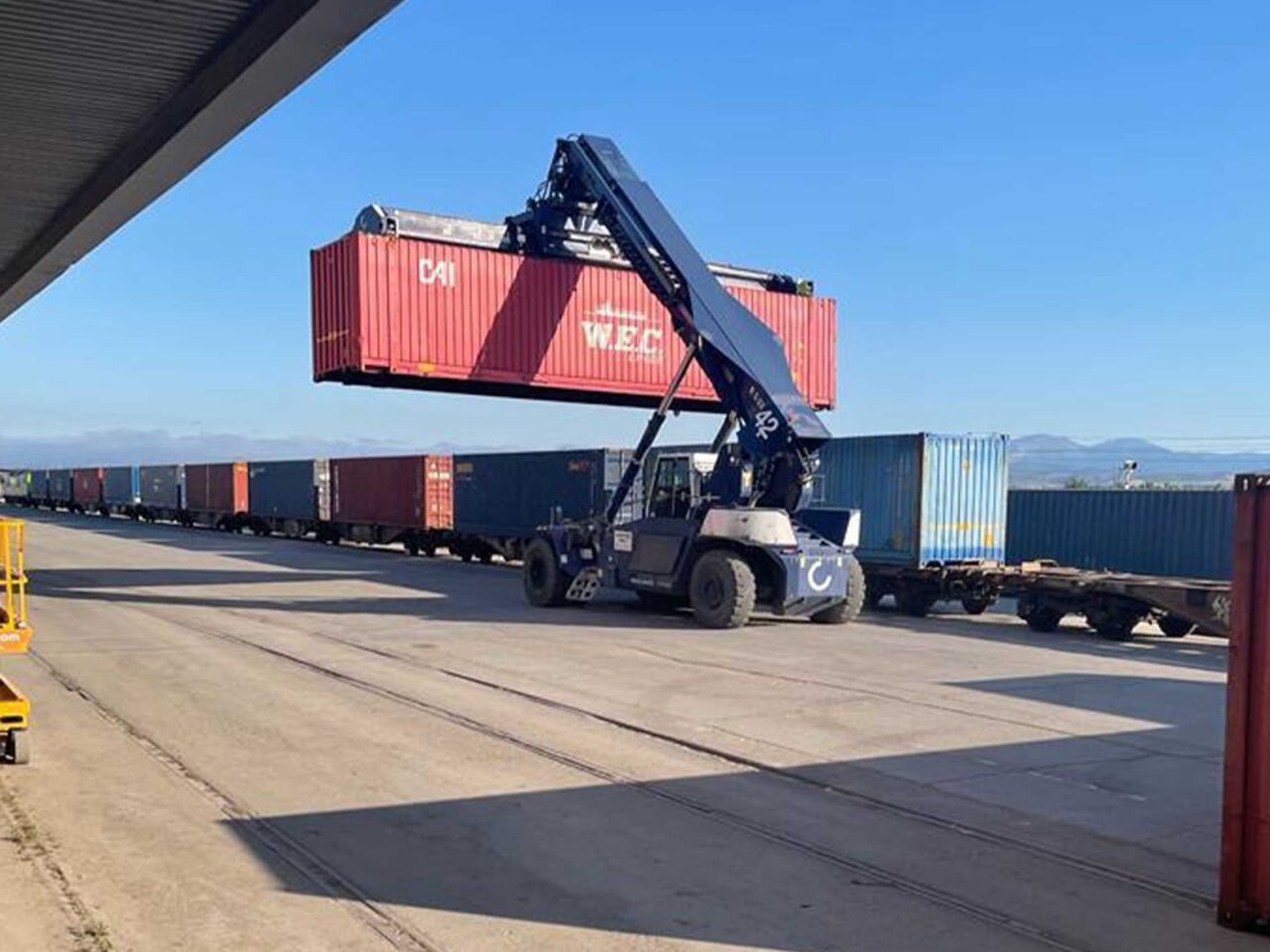 JUST A HANDFUL OF REASONS TO CHOOSE US
Choosing WEC Lines means total unburdening for you and your company. Here's 5 (out of many) reasons why!
Experienced staff: we have highly skilled and knowledgeable staff ready to support your shipping needs.
Knowledge: we have unmatched experience in navigating your cargo through our served ports compliant to the rules of local authorities.
Seamless shipping: we guarantee smooth connections in transhipment ports ensuring on-time delivery to key destinations.
Flexibility: we offer flexible solutions without compromising on the quality of service.
Customer-focused approach: At WEC Lines, we prioritize our customers and strive to deliver every container on time, reflecting our dedication to meeting our customer's needs.
By choosing WEC Lines, you can be confident in our exceptional experience and expertise, seamless connectivity, flexibility, and customer-centric approach.
"Good customer service, favorable rates, and the right equipment: that's what WEC Lines is all about."

Alex Kaitu, CEVA Interfreight Uganda