WEC Lines' vessel WEC De Hoogh has been undergoing an impressive transformation in dry dock.
Scrubber Installations
The main reason to dry docking this vessel was to build in a scrubber installation: a Hybrid Loop Scrubber System. A hybrid loop system can run in both open and closed loop mode. The process water is either re-circulated or directly discharged back to sea. A scrubber, officially an Exhaust Gas Cleaning System, cleans the exhaust gases from Sulphur Oxides (SOx) emissions.
Anti-fouling
Special Silicon anti-fouling has been applied to the vessel after removing the old layers from the vessel. This new anti-fouling has a very long duration and is very effective resulting in less fuel consumption and thereby less Co2 emissions.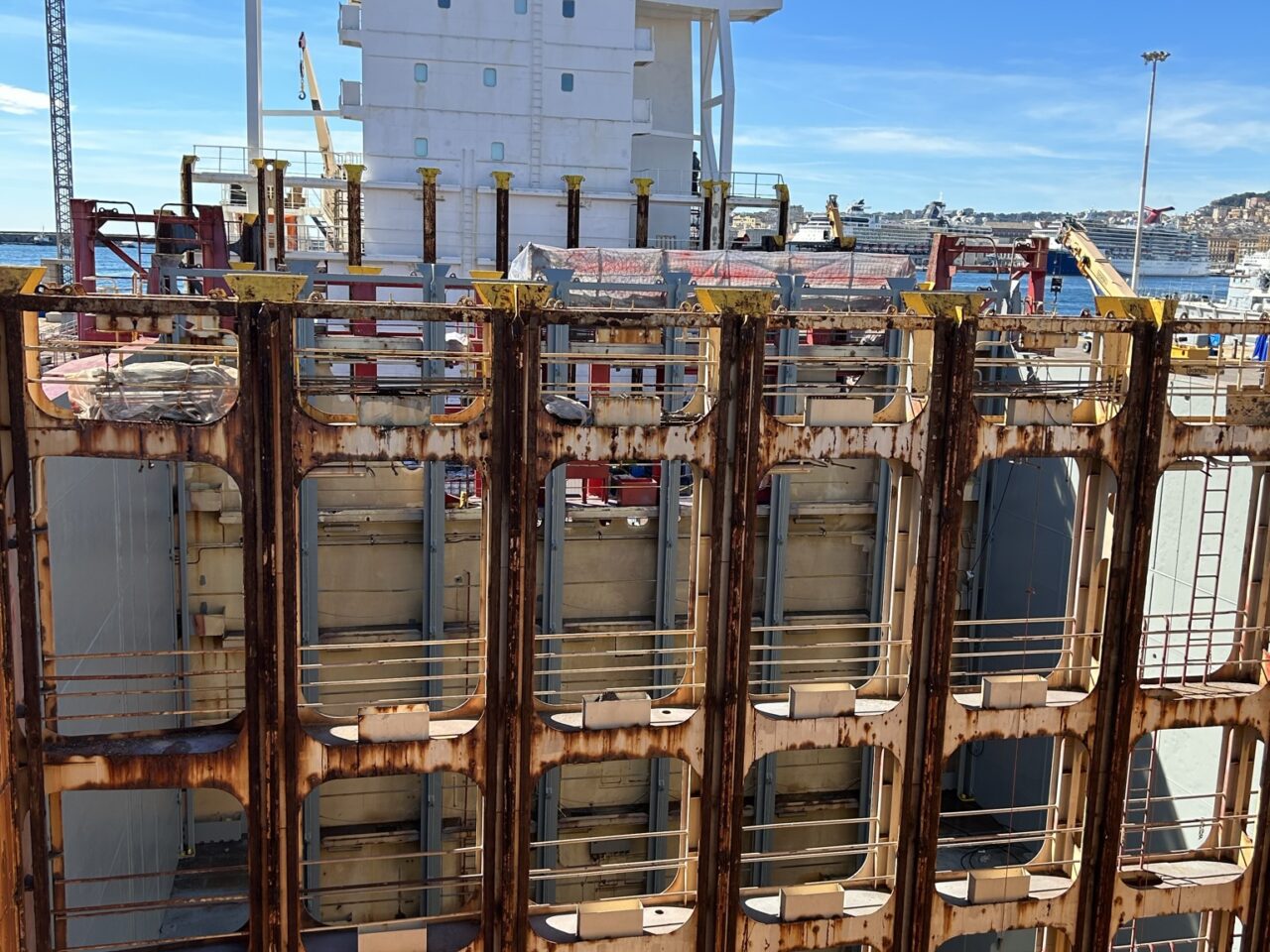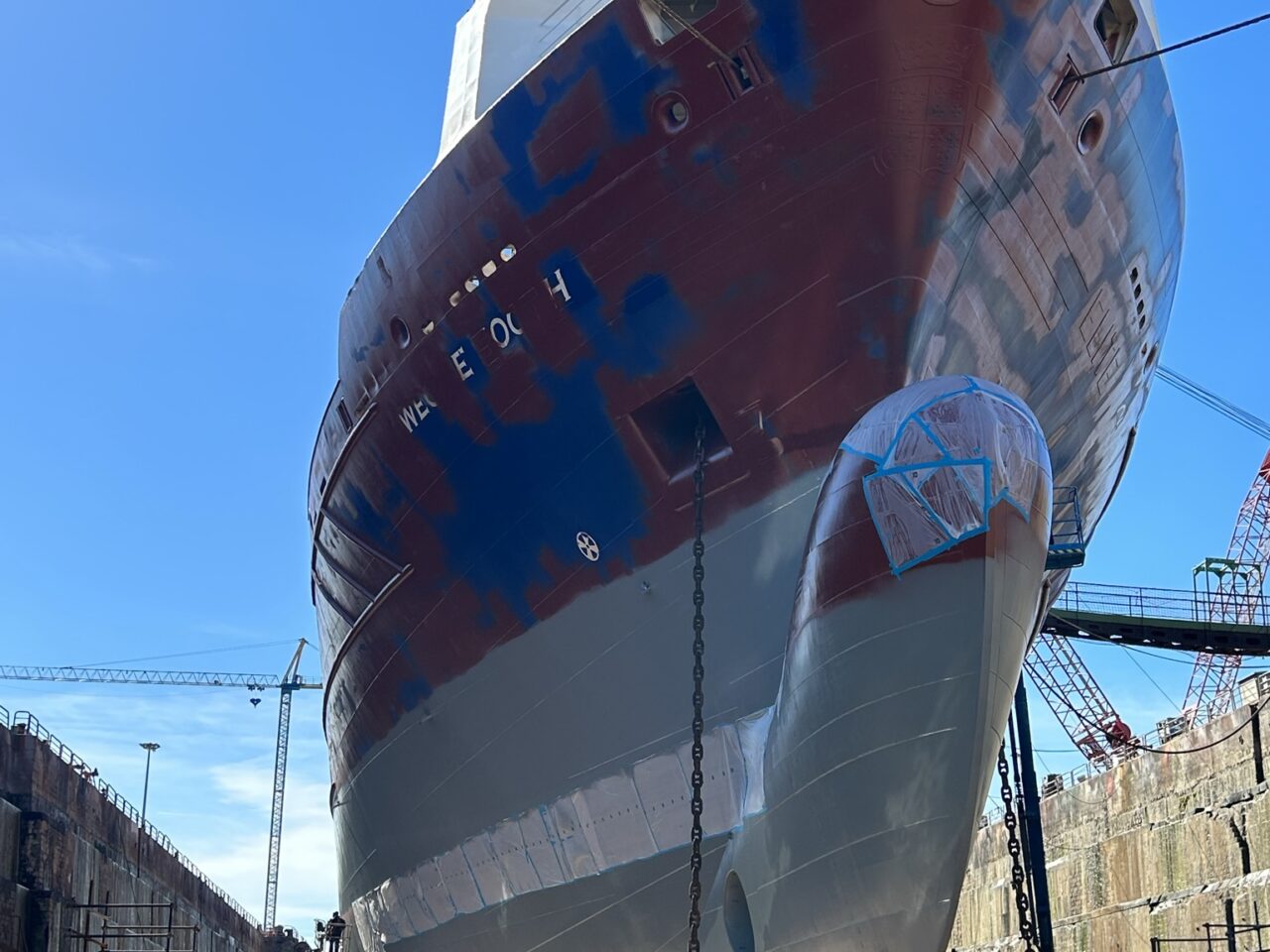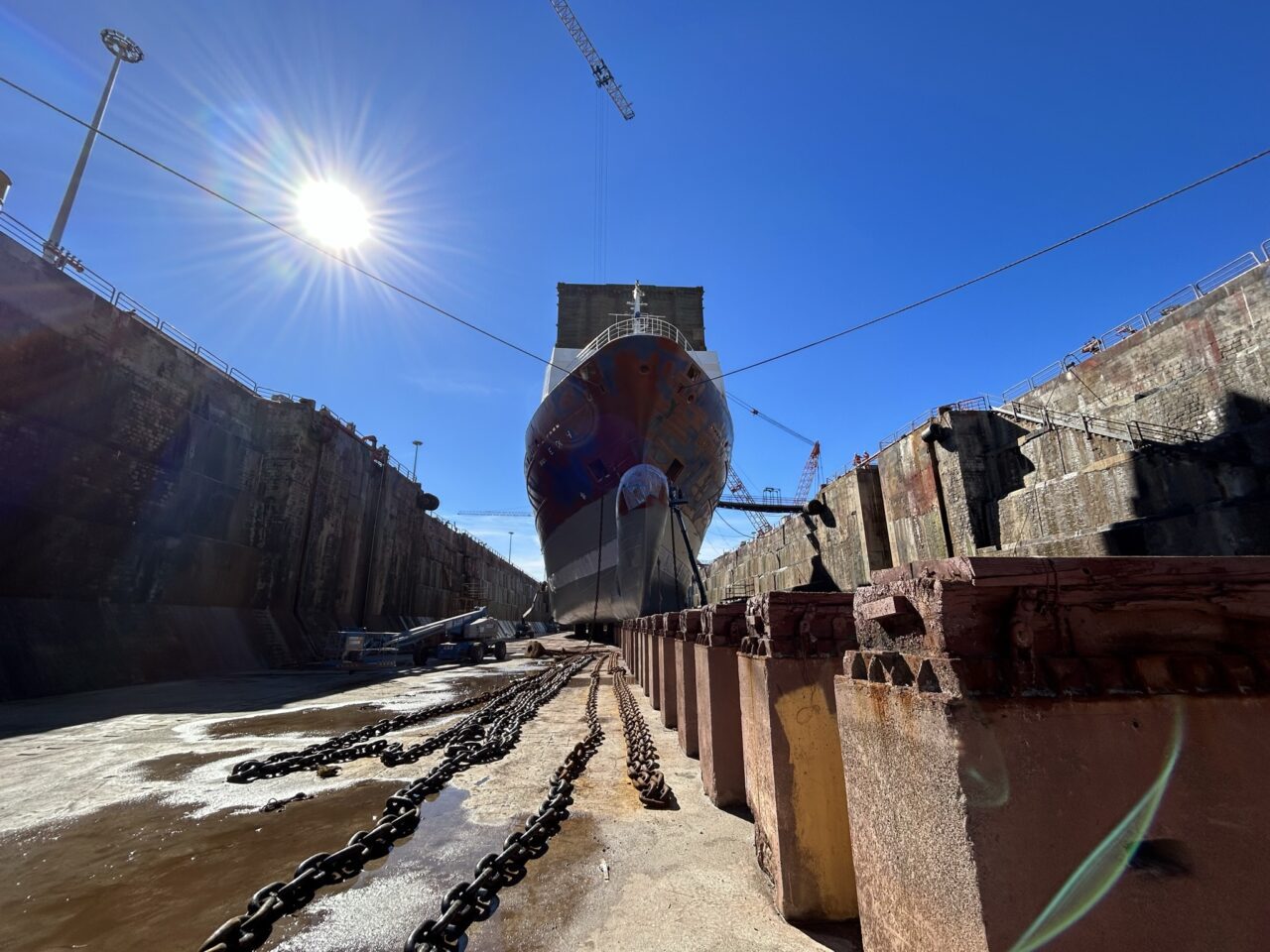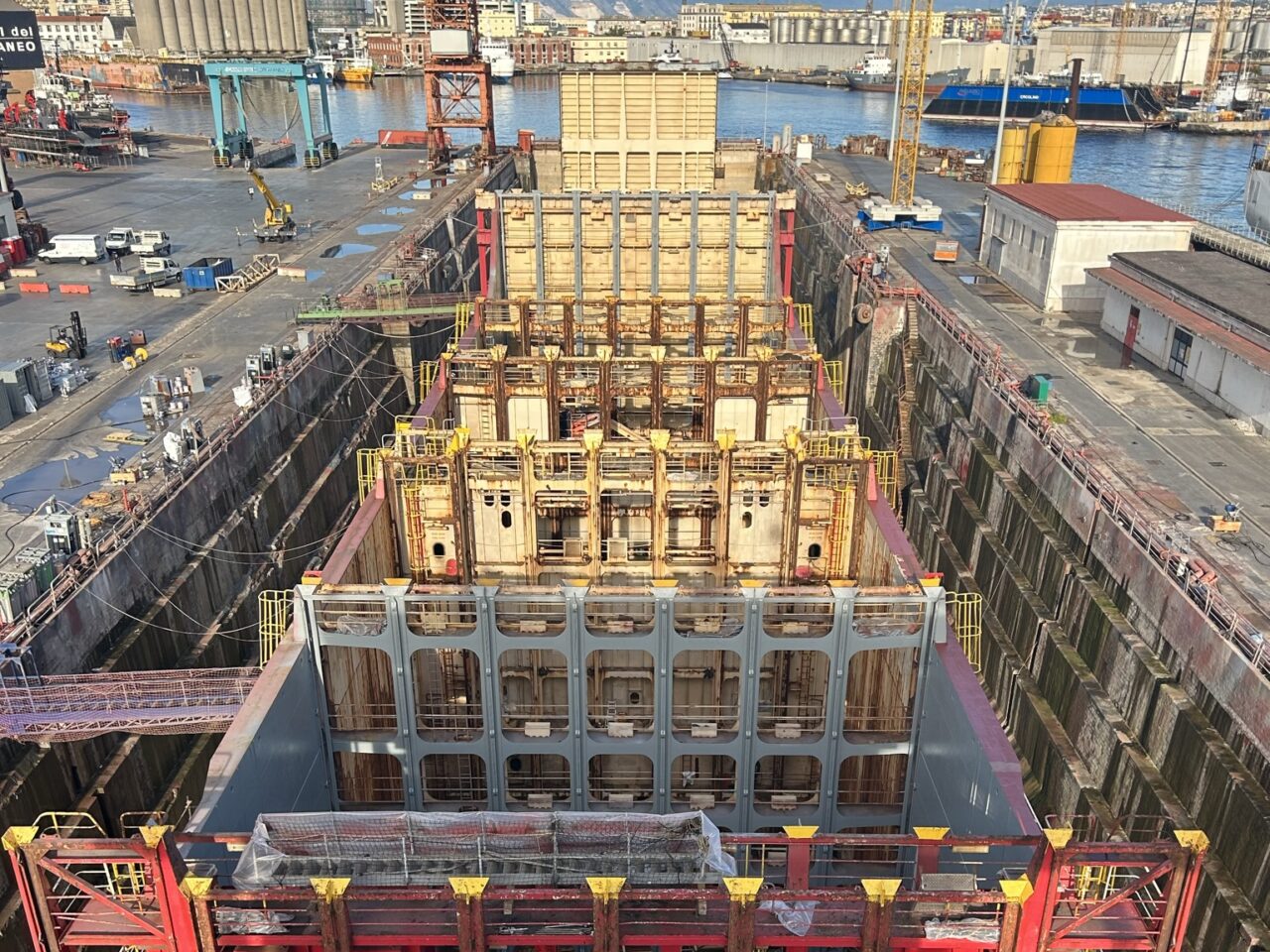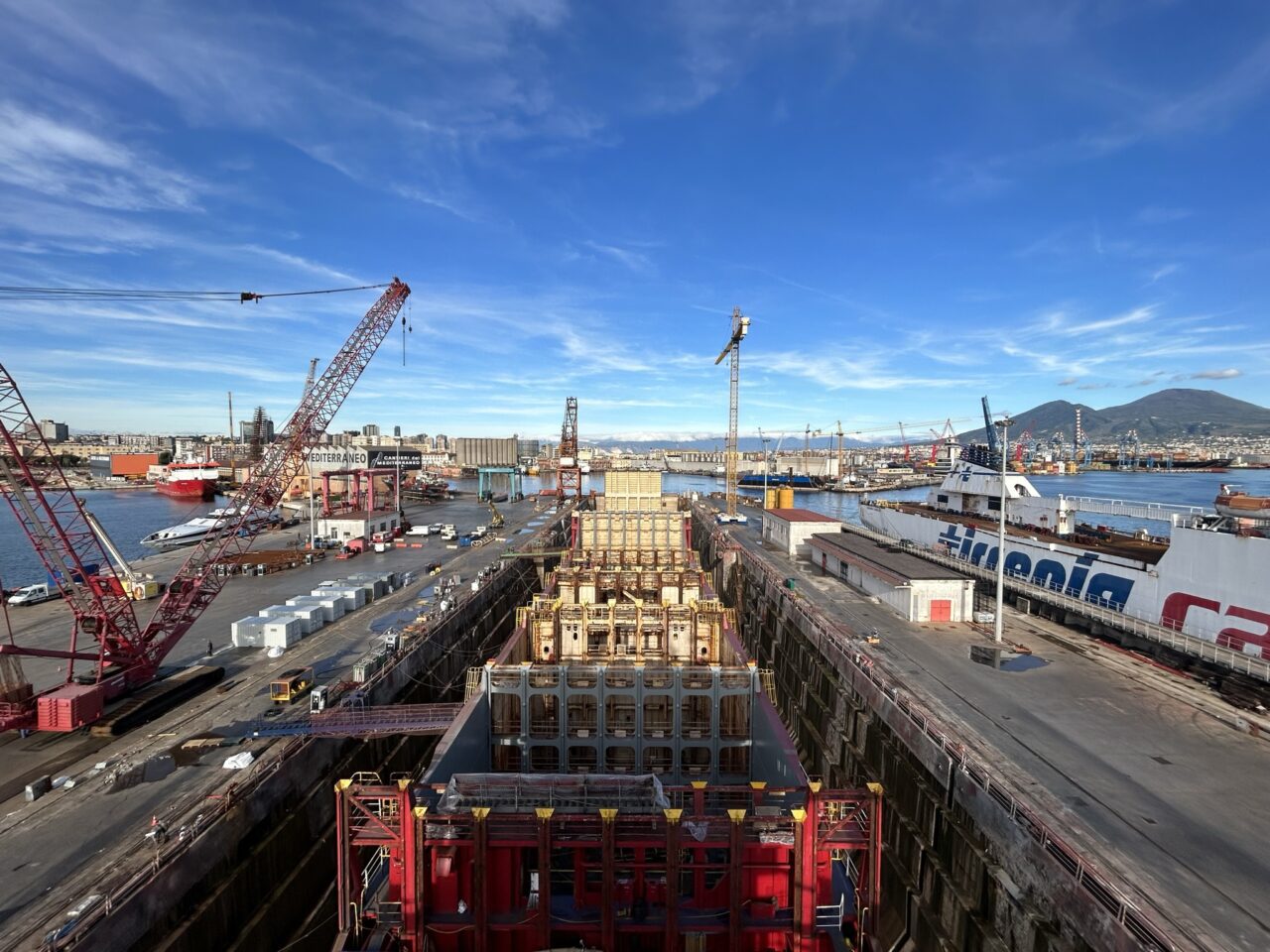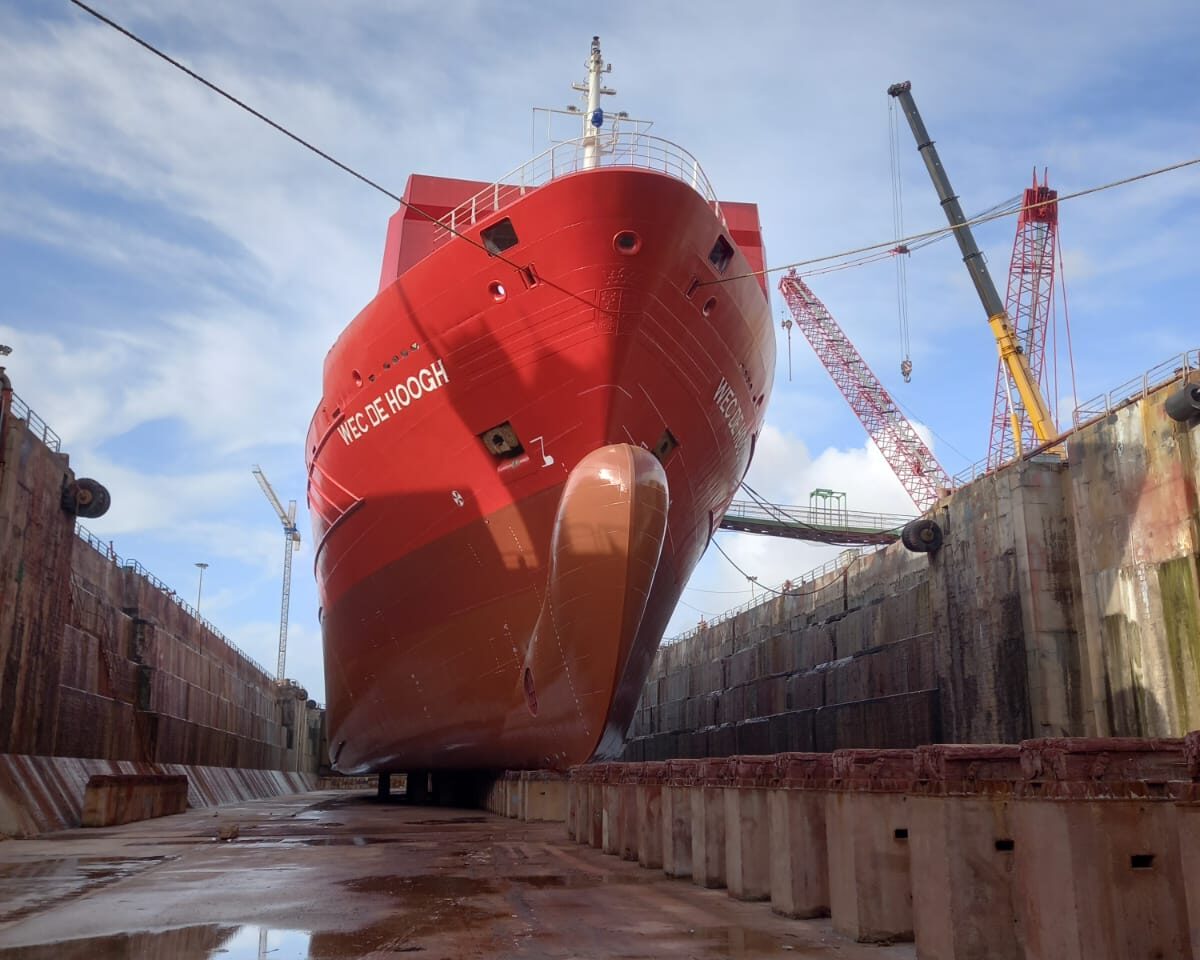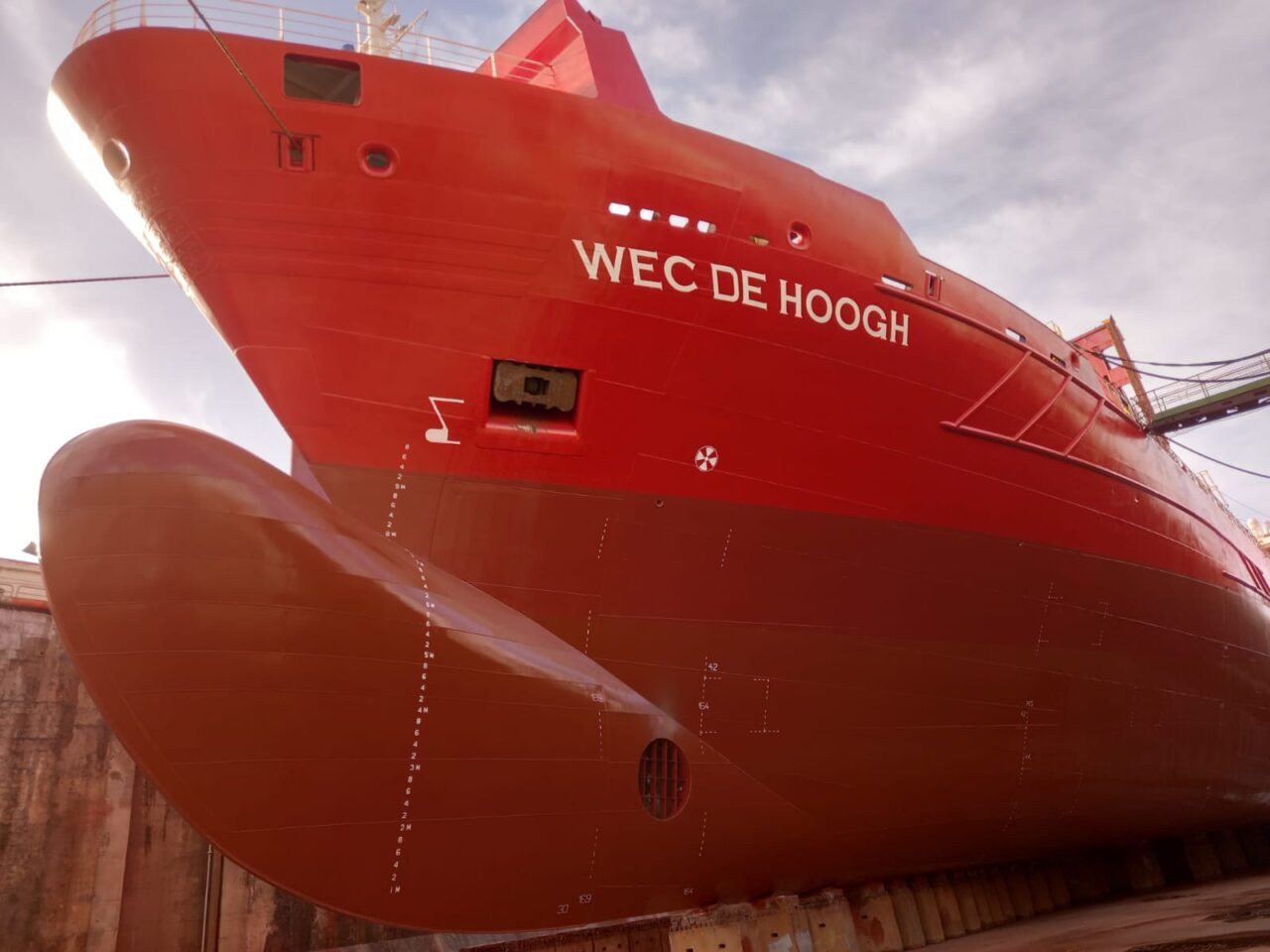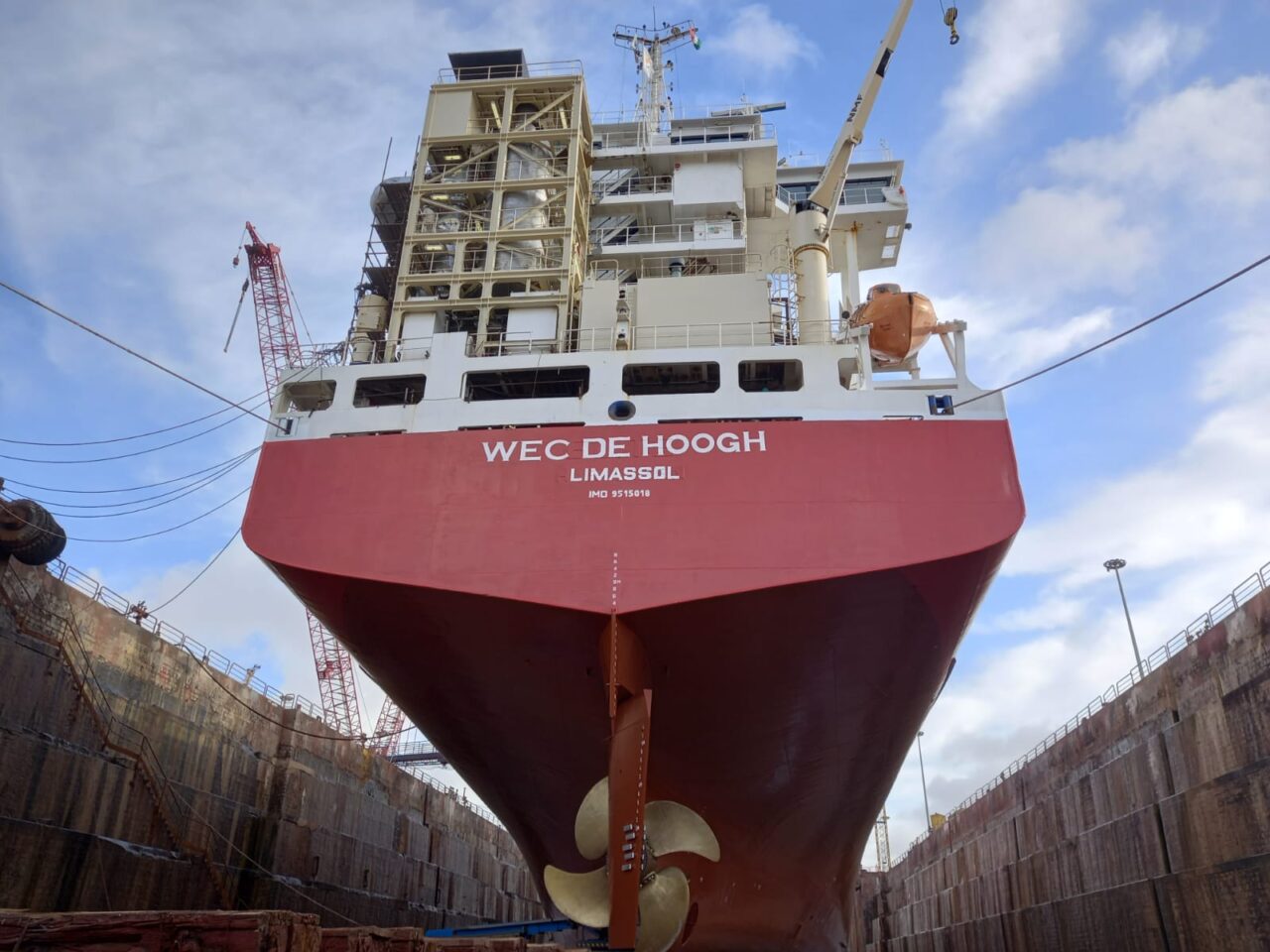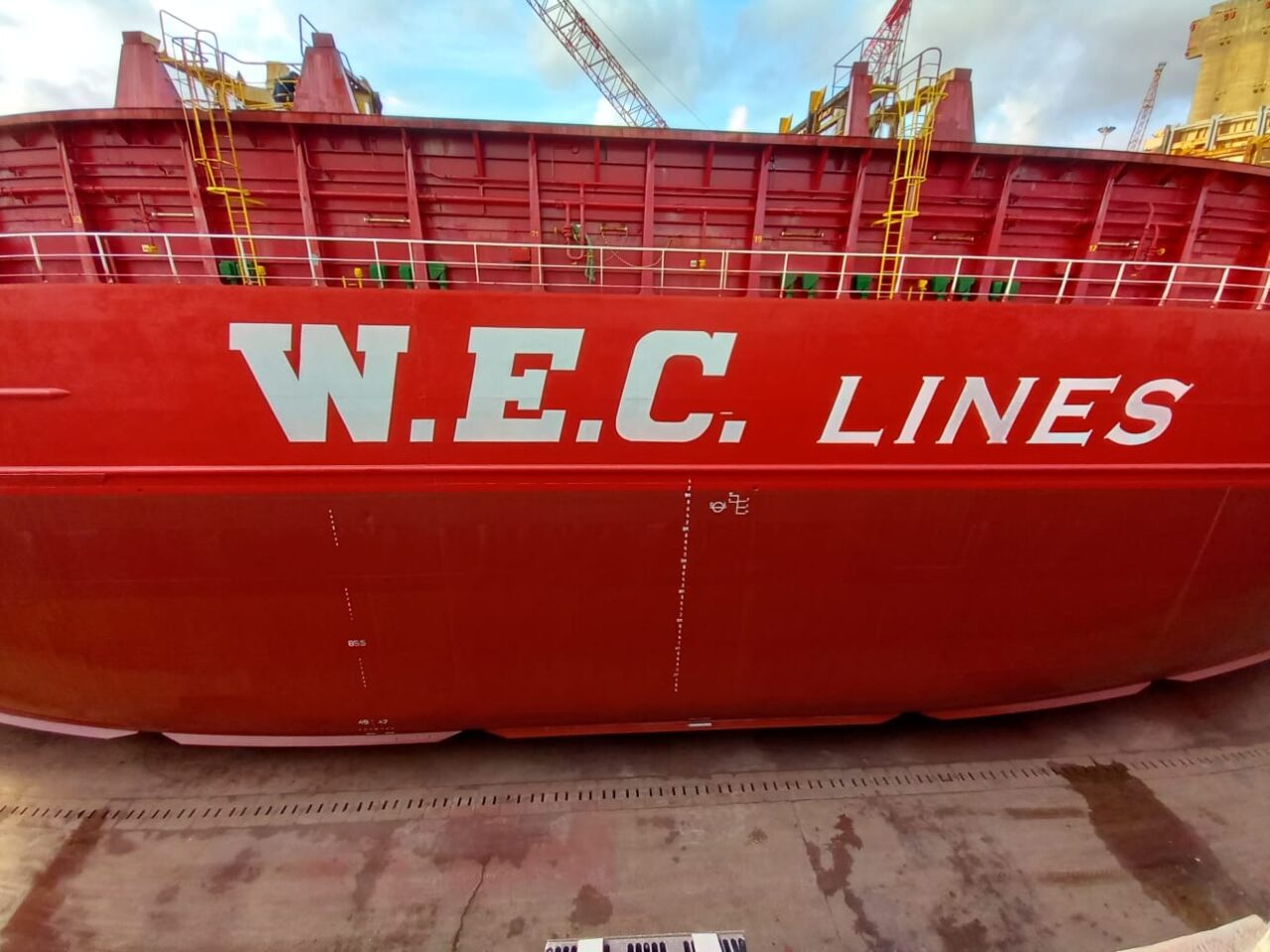 Increasing 45ft Container Intake
By adjusting the cell guide structure an extra 40 45ft container positions have been realized. Great news for clients who prefer shipping 45ft containers with us on the SPM III route linking Thamesport, Rotterdam and Antwerp with the Iberian Peninsula.
Creating brand uniformity
WEC De Hoogh has been painted in our official colours for brand uniformity. Our aim is for everyone to quickly recognize our vessels… Oh, and let's not forget that the paint is more durable, in line with our sustainable goals.
Navigating forward
The main engine has undergone a full overhaul, meaning the engine was completely deconstructed to place new internal pieces. Also, all propeller blades & electronic pumps have been overhauled. The electronic monitoring systems for the ship to shore are better equipped, and the holds have been sandblasted and repainted. Everything with the sole intention of enhancing the vessel's overall performance.
In short, a lot of work has been done to ensure that our vessel can technically perform well for a long time ahead. She is now fresh out of dry dock and back in action! In the coming months you will see more WEC updates on the next vessels to go in dry dock and the progress of preparing our fleet for a future with more sustainable operations.